Services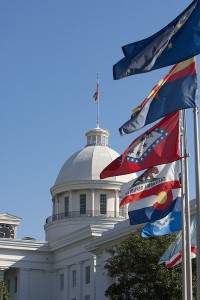 The Bloom Group offers a full range of governmental relations services customized to meet your specific needs.
The Bloom Group:
Monitors state legislative sessions and committee hearings for "on-the-floor" and "behind-the-scenes" action.
Publishes monthly newsletter called Group Watch, which includes a review of major issues. Group Watch is published weekly during session, and each week's newsletter focuses on bills that may impact your business and tracks the status of key legislation. Whether a bill is in committee, or has passed both houses, you will know the status of issues affecting you and your company.
Reports findings at meetings or other special events to keep your associates updated. The Bloom Group professionals are always immediately available to answer your questions concerning legislative activity that could impact you.
Represents your organization at public hearings, presenting your point of view to lawmakers, other decision makers, agency representatives and the public.
Gives you the advance notice you need to act quickly on issues critical to the future of your organization.
Assists in developing and promoting legislation important to your business success.
Spearheads coalition development with interest and advocacy groups.
Provides issue management and research services.
Offers a wide range of communications services, including development and dissemination of press releases, position papers, letters and other documents in support of your legislative objectives. We also offer media coaching.*
*All services are based upon a negotiated fee.
*Communications services are not included in our general service fees and are provided through our partnership with a public relations/writing professional and charged at an additional hourly rate.