Perry Roquemore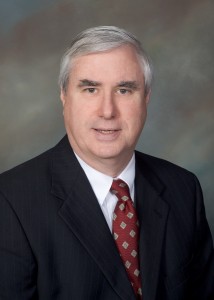 Email: proquemore@thebloomgroup.com
Perry C. Roquemore, Jr. brings to the Bloom Group over 37 years of experience gained from serving the Alabama League of Municipalities as League Staff Attorney (1974-1985), League Assistant Director (1985-1986) and League Executive Director (1986-2011). During many of these years he also served as General Manager of the Municipal Workers Compensation Fund, Inc., Secretary-Treasurer of the Alabama Municipal Insurance Corporation and Secretary-Treasurer of the Alabama Municipal Funding Corporation.
During his years of service with the League, Perry  was  responsible for advising municipal offi­cials and em­ployees from over 450 League  member cities and towns. He has written numer­ous articles on municipal  government and has addressed numerous gatherings of municipal officials on  municipal matters. He authored much of the handbook and many other guides used by all elected mu­nicipal of­ficials in Alabama.
Perry was involved with League legislative lobbying efforts since 1975. During this period, many laws benefiting member municipali­ties have been enacted by the State Legislature. He has also served as liaison between the League and other interest groups on mat­ters affect­ing municipal government. He has taught graduate school and law school courses in the fields of Local Government Law, Legislative Law and Administrative Law for the University of Alabama and Jones Law School.
Key Areas of Expertise
Municipal government law
Knowledge of the legislative process
Organizational management
Governmental Affairs
Mayor-Council relations
Key Issue Areas
Municipal Taxation
Municipal Government Organization and Structure
Municipal Zoning and Planning
Municipal Boards
Legislative Affairs
Professional & Community Affiliations
Alabama State Bar
Montgomery County Bar Association
Former Member of the Board of Directors, National League of Cities
Former Member of the Board of Directors and Vice Chair of NLC-RISC
Former Chair of the NLC State League Planning Group
Former Member of the Board of Directors of the Southern Municipal Conference
Former Member of the Board  of Directors and Vice Chair of the Alabama Communities of Excellence Program
Former Governor's appointee to numerous state entities
Former Chief Justice appointee to several state court committees
Education
B.A., Political Science, University of Alabama
J.D., University of Alabama School of Law