October 2016 Group Watch: New Bloom Group Associate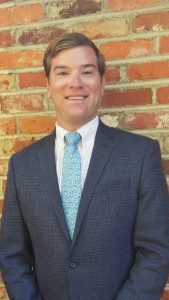 We are proud to announce Garrett Jemison, former state director for Senator Richard Shelby, as the firm's newest associate. For almost 30 years, we have been advocating for our clients and reaping real results. Now, with the addition of Jemison, our team of experienced professionals has gotten even stronger. Jemison, a Montgomery native, brings his strategic planning skills, his detailed understanding of the interface of business and government, expertise in campaign fundraising and messaging, and a long-standing relationship with Alabama's Congressional Delegation to bear on behalf our clients.
After graduating from The University of Alabama with BA in Political Science with a minor in Public Relations in 2008, Jemison continued the association he formed with Senator Richard Shelby as an intern while still in school when Senator Shelby selected Jemison to serve in his personal office. Jemison next went to work at Mowery Consulting Group, a strategic communications, public relations and campaign consulting firm.
In 2011, Senator Shelby asked Jemison to serve as his State Director, where he oversaw in-state operations and set up events in all 67 counties for the senator's annual state tour, giving him a first-hand look at the needs of everyday Alabamians across all regions of the state. He also spent a year working with Franklin Resources Group in Montgomery as an associate.
In 2014, Jemison formed Jemison Inc., and now, in addition to his work with The Bloom Group, he maintains a diverse portfolio of clients ranging from energy, defense and education, to associations, municipalities and counties.
According to The Bloom Group's founder and principal Hal Bloom, Jemison will add considerable depth to the firm's expertise. "The Bloom Group is honored to represent some of the finest businesses and trade organizations in Alabama and the nation and proud to announce Garrett as a new player on our team," Bloom said.
Jemison is equally pleased with his new position. "I'm thrilled to have the opportunity to put the skills I've gained in my career to good use through The Bloom Group."
Jemison and his wife Emily live in Montgomery.